A Legacy of Land Stewardship in Napa
In 1968 the Kelly Family expanded westward putting down deep roots in the world-famous Napa Valley.
My father, Harold Kelly, was a driving force behind the preservation of Napa Valley's agricultural community. As a former city-councilman and founding member of the Land Trust of Napa County, he has been recognized for his lifetime of excellence in conservation by Senator Boxer, decorated by the Land Trust of Napa County, featured heavily in James Conaway's Napa: The Story of an American Eden, and continued pioneering the legacy of Connelly Ranch.
Over the past 40 years the Kelly Family has continued his legacy to establish ourselves as leading advocates of agricultural land preservation and have helped protect what has often been described as California's Garden of Eden… the Napa Valley.
We currently only produce a few hundred cases per vintage in an effort to focus on sustainable agriculture and true craftsmanship in our wine. Our goal is to create a wonderful bottle of wine worthy of being shared with close family and friends while you tell your family story.
We hope you will try our wine and let us know if we hit our mark.
---
Kelly Family History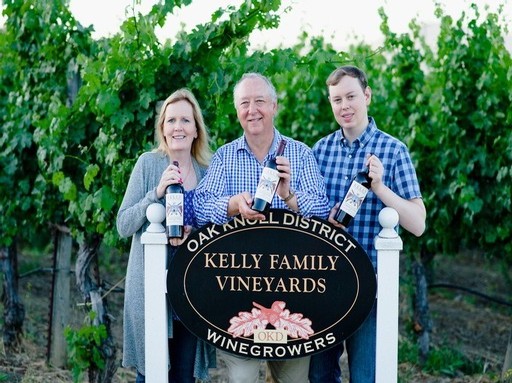 The Irish name Kelly has a long Gaelic heritage to its credit. The original Gaelic form of the name Kelly is O Ceallaigh or Mac Ceallaigh and...

Our Team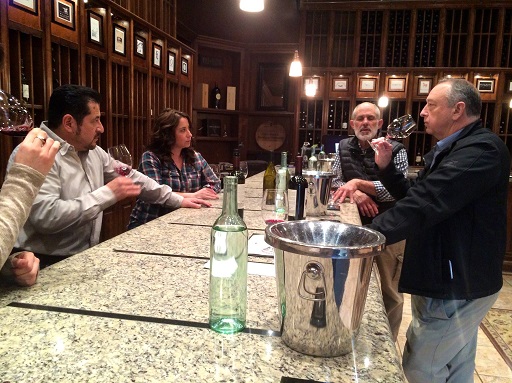 At Kelly Family Vineyards, our team is our family. With their dedication and hard work we are able to share our family's legacy with yours.